RELEASING THE UNLIMITED POSSIBILITIES
Assembling the newest SUPERX3 RTK intelligent flight control system and XAI Agricultural Intelligence engine, P30 redefines agricultural UAS with advanced industrial design, dynamic powering system and superior water-resistant performance.
P30 inherits the DNA of XAG Design. Integrated body with enclosed avionics structure, harnessed physical strength and sensory intelligence.
REINFORCEDAIRFRAME DESIGN
Carbon-aluminum composite material, pushed to its full technical potential, reinforces the reliability of P30's overall structure. Able to survive harsh operating environment and rough handling
Colouring the classic red of XAG, P30 implants SUPERX3 RTK flight control system, brings amazing operating performance and futuristic design. Being agile and smart, leading drone industry ushering in a new era.
Rated IP65, P30 can be rinsed directly after operation. This protects P30 from external corrosions, extends its service life and lowers the risk of pesticide exposure.
SUPERX3 RTK fight control system unifies the new hardware structure and high-performance industrial sensors, by few taps, P30 can fly autonomously and avoid obstacles. Safety risk will be minimised with the unique AI Fault Prediction.
iRASS intelligent centrifugation technology significantly enhances spraying precision of P30. The new macromolecule-atomising disk is able to response to commands (e.g. stop and resume) within 1 second, avoiding spraying overlaps or misses. Exclusive AI Diagnose & Prescription technology provides adaptive spraying solutions to various crops and pest diseases, revolutionising precision agricultural spraying.
Chemical
Refilling System
PRECISE, SAFE
ENVIRONMENT-FRIENDLY
The 2 nd Gen Chemical Refiller, equipped with an internal battery, light in weight, distances operators from harmful chemicals. Chemical refilling is accurately calculated based on the route planning, which minimises chemical waste and pollution.
Intelligent Liquid Tank, accurate and reliable, can automatically sense chemical density, temperature, and volume. With its information updated uninterruptedly during flight, the Liquid Tank allows the aircraft to adjust chemical output to different flying speed, preventing environmental pollution caused by chemical overdose.


Separating Operators and Chemicals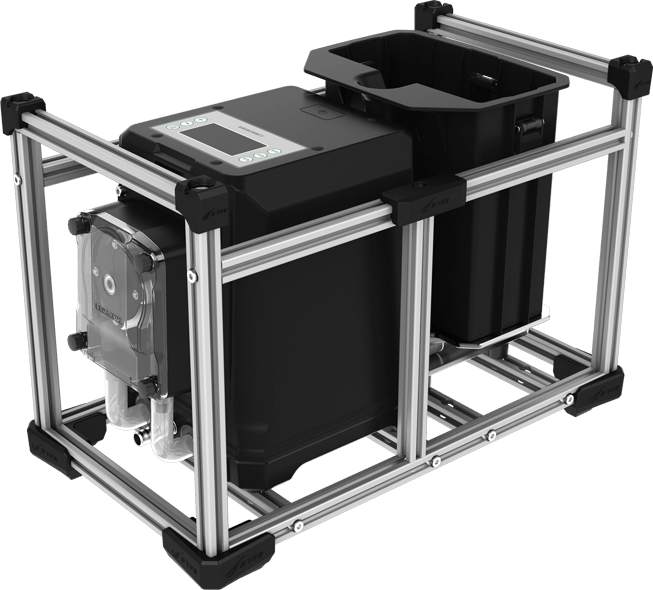 SUBVERT TRADITIONAL MULTI-CHARGING
XAG Battery Management System (XBMS) optimises batteries' safety and stability, while the new charging system lowers the price and maintenance cost of batteries.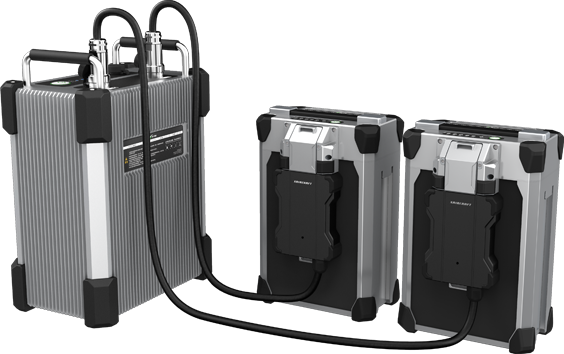 High cost effectiveness, charge two batteries at a time. Replaces in-field electric generator, reducing operational cost.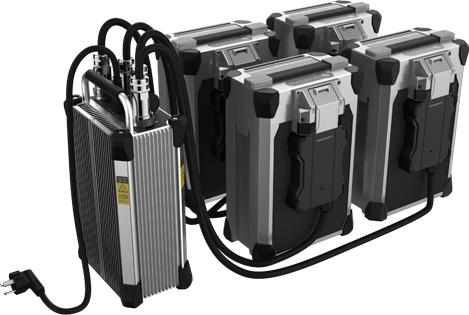 Charging hub for four batteriesCooling conductively without internal fansSuitable for harsh outdoor environment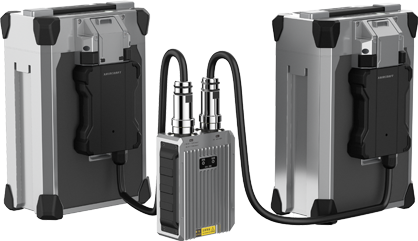 Merging the remaining energy of the batteries Multiple power sources, light & portable.
A2 is a smartphone type UAS controller customised for plant protection with long lasting battery and IP67 rated protection. It is easy to plan flight route via the built-in operation Apps. The improved communication module has increased 30% of transmission range, making sure a stable & reliable telecommunication.
ARC1 MANUAL REMOTE CONTROLLER
Designed for XAG Agricultural UASs, ARC1 is light and portable, dust and water proof, which has voice notifications. Its intelligent A to B mode and SAPM(Spray Area Pixel Memory)function minimise overlapping or miss spraying.

Purposely build for Agriculture

REMOTE MONITORING & OPERATION MANAGEMENT
Visualised Management Platform enables teal-time monitoring of plant protection area and process, as well as the distribution of operation teams and equipments, easy for operators and authorities to access. It supports functions such as virtual fencing, no-fly-zone setting, and remote aircraft-locking, which improves airspace safety and meets the requirements of national security. It can also track aircrafts' information and maintenance records.
MON-FRI 09:00 - 19:00, SAT-SUN 10:00 - 14:00