XAG® R150 Unmanned Ground Vehicle
A Customised Platform for Every Agricultural Mission
XAG R150 Unmanned Ground Vehicle is born for the next generation farming with unmanned systems. Powerful scalability and multiple operation modes, this is the first mass-produced agricultural robotic platform of its kind. From precision crop protection, field scouting to on-farm material delivery, it offers the industry-leading ground-based autonomous solutions that fit you the best.
Unmanned Operations with Smart Control, One System for Multiple Jobs

Modular, extensible
design
Optional payload
systems

High-speed jet
spraying
Precise and
efficient

Easy palm
control
Simple to
use

Powerful
momentum
Traverse various
terrains
Automated
delivery
Hands-free
operations
High-intensity Structure, Multiple Protections from Harsh Condition
High-strength integration steel frame
Roll cage to improve body strength and durability
Customise for agricultural scenarios
Adjustable ground clearance of chassis allows movement between dense orchards
Highly modular design
Easily switch between different wheal sets to adapt various terrain
IP67 waterproof and dust-resistance
Convenient to clean and maintenance
High-performance Motors Unleash Strong Momentum, Traverse with Ease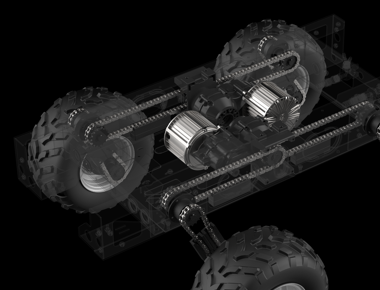 Four-wheel drive
Max. torque at 1000 newton-metres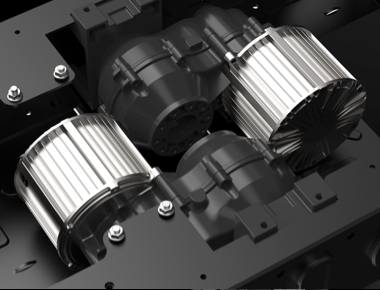 High-performance brushless motor
Instantaneous power output for superior off-road performance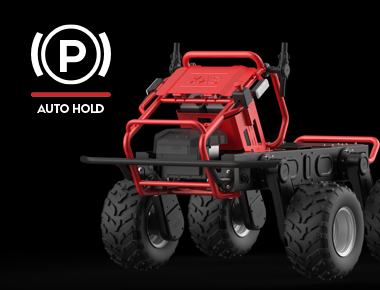 Electronic parking brake system
Brake cut off to ensure safe, reliable driving
Standard operational speed
Safe with Precision Mobility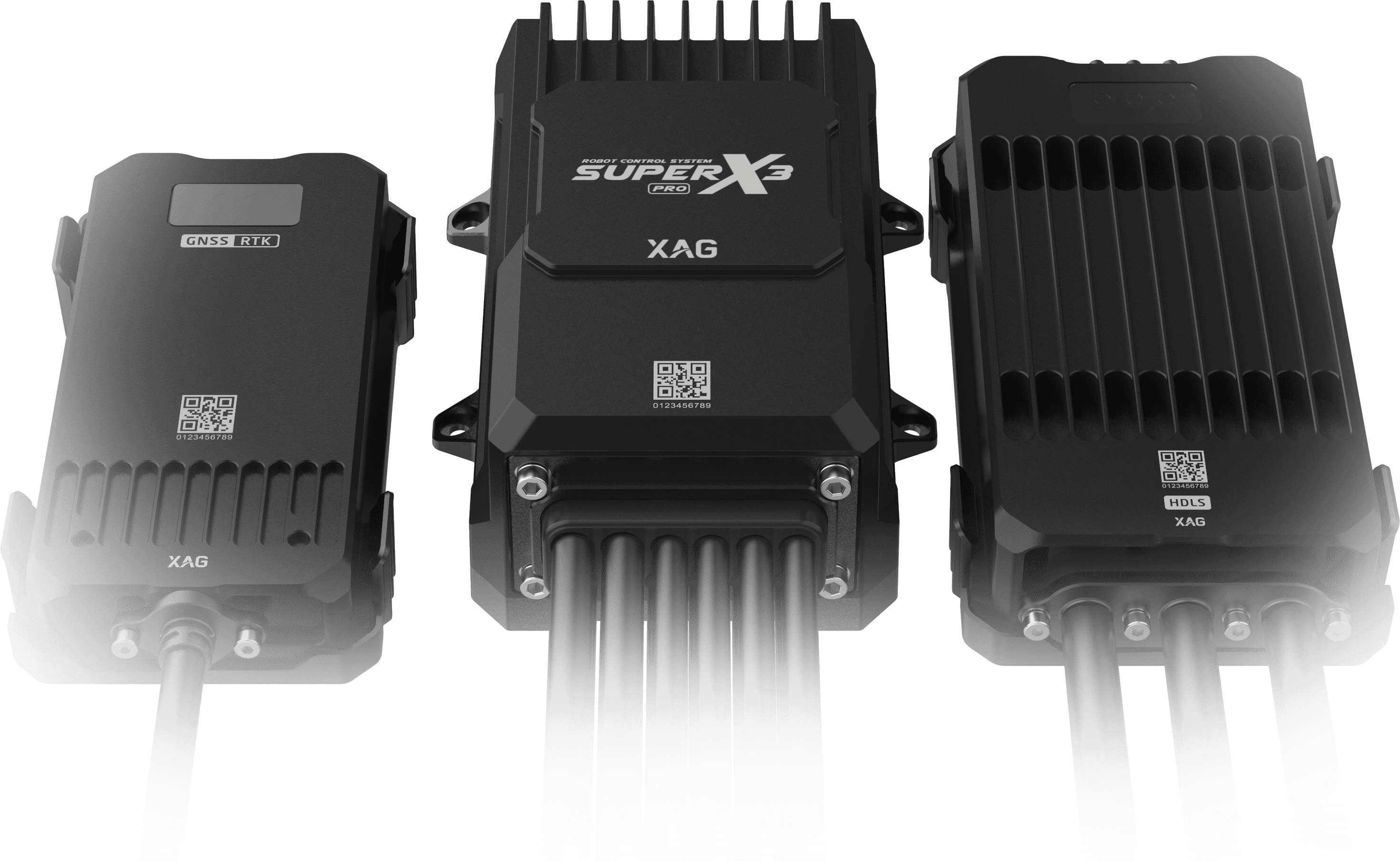 RTK high-accuracy
navigation
Autonomous driving at centimetre-level precision
Optical positioning
aided
Keep navigating without signal
Intelligent road condition prediction
High-speed 4G + wireless networking
Pick Your Favourite Version
Precise Spraying in Every Direction
When equipped with XAG JetSprayer™ System, R150 can conduct fully autonomous crop spraying operation with maximum efficiency* of 5 hectares per hour
Adjustable atomisation level
*Max. operational efficiency is measured under the condition that the ground vehicle continuously operates on plain fields with the speed of 1.2m/s and spray width of 12m.
Jet Spray Atomisation, Adjustable Droplets
High pressure jet engine projects focused, high-speed airflow that
can atomise the liquid into micron-level particles, just right onto
the target areas, adjustable to better touch on crop surface.
Smart Pan Tilt, Omni-directional Spray
Brushless direct-drive pan tilt with embedded gyroscope
automatically maintains the spray angle of JetSprayer™, which
facilitates spot spraying as well as 360° coverage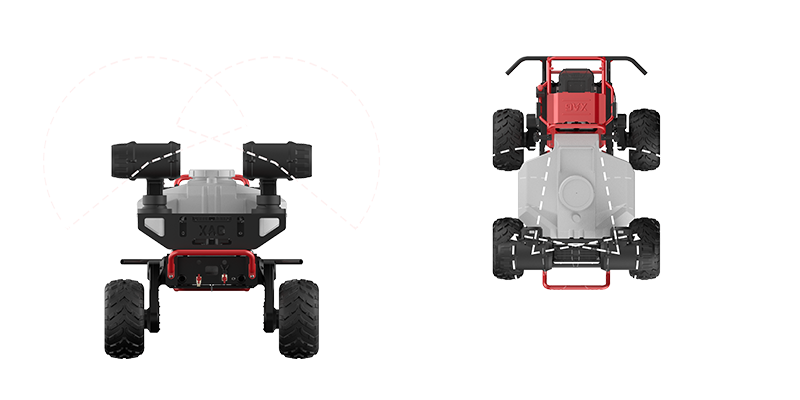 Horizontal swing
(heading)
Smart On-farm Transportation
Autonomous shuttle for on-farm delivery that eases you from long hours of toiling
On-board Carrier Deliver Effortless
When embarked with a specialised carrier, XAG R150 can nimbly deliver production tools and materials among different locations, saving you time and relieving human workload.
Open for Third-party Payload Missions Turn Your Ideas into Unlimited Possibilities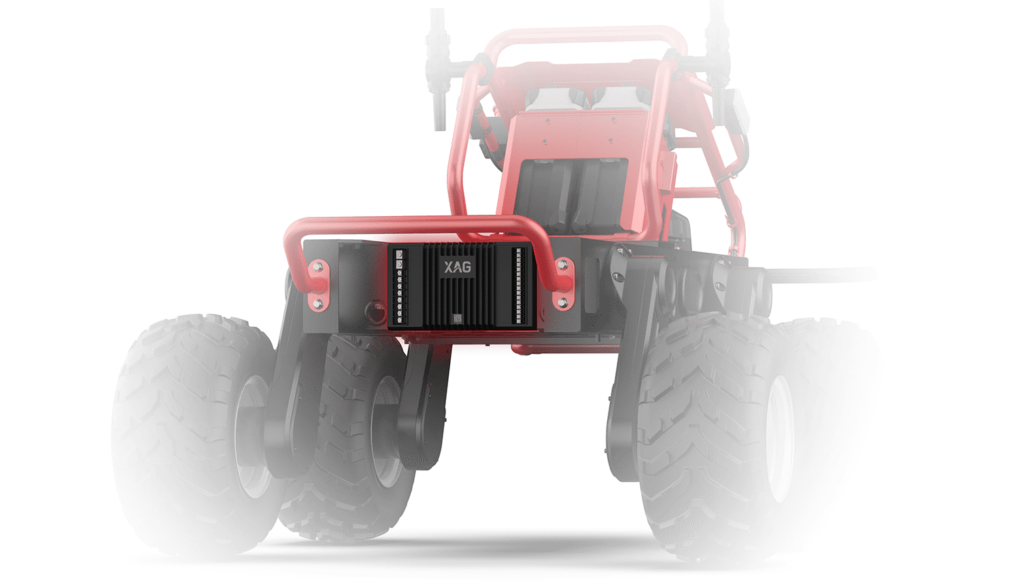 12 volt x 4 (500 watt)
48 volt x 1 (2000 watt)

4 Operation Modes,2 Interaction Patterns Always Match Your Personal Needs
Select the most appropriate to adapt different application scenarios.
Route planning for autonomous execution
Customise parameters on mobile app,
Enable autonomous operation that follows the pre-set route
Repeat the selected path without resettin
Record the operational trajectory
Few clicks for auto shuttle between designated locations
Become your intimate friend to follow your steps
With one hand holding the control stick
Move safely behind your back to follow your track
Easy to use with minimal training
Flexible palm control with a handheld stick,
As simple as a TV remote controller
Palm Pilot at Your Fingertips
Two types of interaction to personalise your control experience.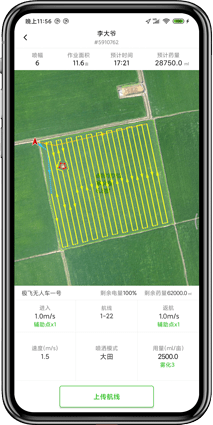 Pre-program the
operation route on APP,
Swarm operation to
increase efficiency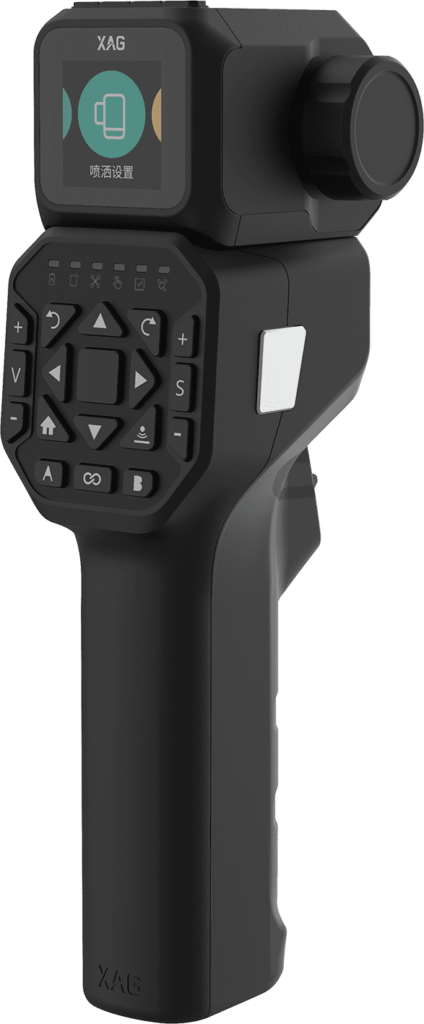 Handheld control stick, Fool-style operation, get started immediately
15-min Charge, 4-hour Endurance
Less waiting, endless power on the go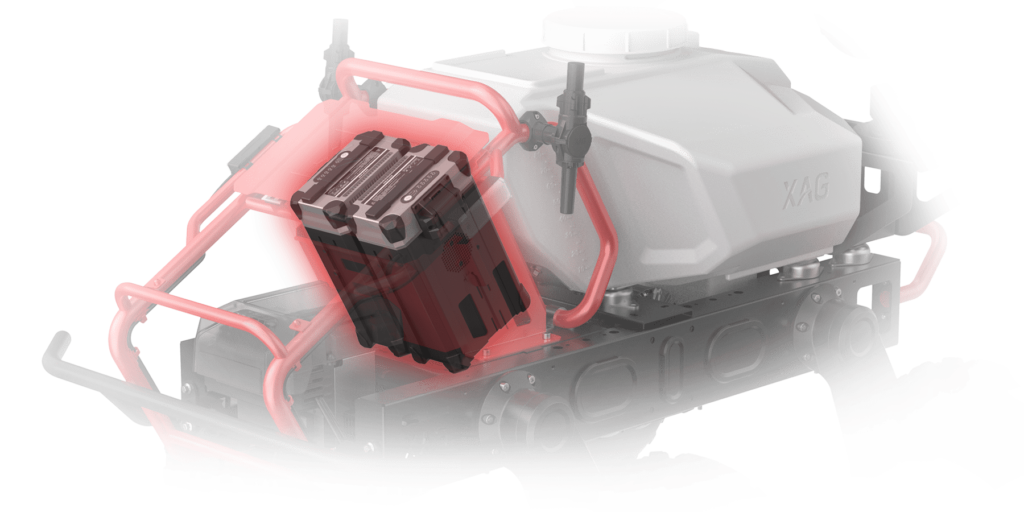 4-hour unloaded endurance Power supply by dual batteries

IP67 protection for water-cooling Longer battery life

XBMS intelligent battery management Safety self-balance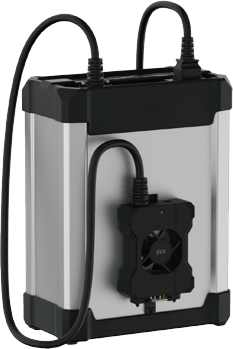 CM12500
Intelligent SuperCharger
AC charging, cost-effective
· 2500W rated power, 15min supercharge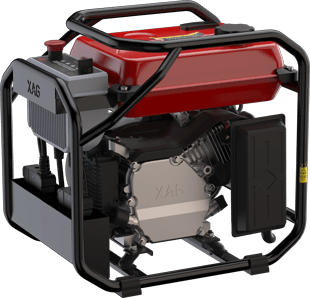 GC4000 Auto
SuperCharge Station
15 min supercharge on one battery, Support two batteries
· 3000W rated power, 15-min supercharge*
· ≤0.6 L/kW·h variable frequency generator
· 26.5kg in net weight
* Laboratory research shows that under general operating conditions, two sets of B13860S smart batteries ensure 4-hour endurance.
One B13860S smart battery can be charged from 30% to 95% within 15 minutes by CM12500 Intelligent SuperCharger.
The specific performance may vary depending on the working environment, user habits, daily maintenance, etc.
XAG Six Product Lines,
Aim for Unmanned Farm Management,
A New Blueprint of Smart Agriculture.
MON-FRI 09:00 - 19:00, SAT-SUN 10:00 - 14:00